Ever received a beautiful bouquet of flowers only to find your glass vase is filled with grime and water lines? Keep your vases clean using some simple every day products. Here are several options for a sparkling clean glass vase, so you're ready for the next surprise bouquet.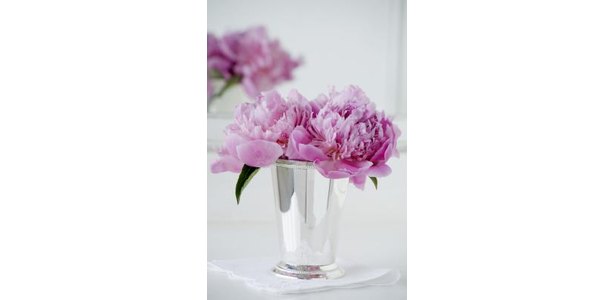 Instructions
Fill the vase with vinegar and let sit for a few hours before rinsing thoroughly. If the stains, dirt and grime remain, continue on to one of the more abrasive methods shown in the next Steps.
Gather or save shells from 3 eggs. Crush the shells in a plastic bag. Put them in the vase with vinegar or water. Cover the top with your hand and shake vigorously. The shells act as a scouring pad.
Mix 1/3 cup salt and 2 tablespoons vinegar to form a paste. Spread it inside the vase using your fingers or a brush. Let it sit for 20 minutes, scrub, rinse with water and let dry.
Try filling the vase with ammonia and let it stand overnight. Pour the ammonia out in the morning and rinse with water.
Fill the vase with water and add two dissolving antacid tablets. Let soak overnight, pour out and rinse in the morning.