How to keep smooth sales in a tough economic situation, Please cooperate with us . our company –Sophiaglassware,has many cooperation factories with more than ten years of production experience and each factory focus on one particular type of product  , so we can assure you the best quality.
We can provide the glass candleholder/fish bowl/candy jars/all kinds of glassvase,please feel free to contact us.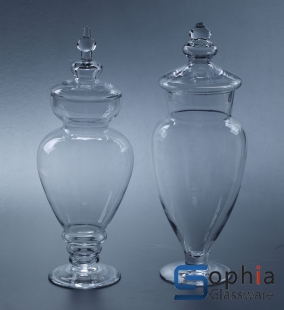 Our main business is Intermediate products with low price.
More information please browse the website for details.